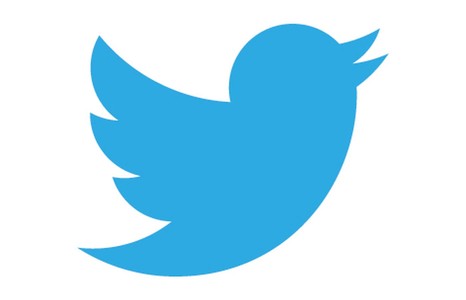 Samuel Stevenson & Sons are now on Twitter @SSSArchitects. Follow us for interesting articles and news
Samuel Stevenson & Sons would like to appoint an Architect to join their team. Applicants should be self motivated and willing to work as part of the Samuel Stevenson team on a range of projects in the healthcare, education and commercial sectors, at varying stages of development.
You will be responsible for coordinating design teams and delivering exciting and technically challenging projects. As a lead individual you will attend and host client meetings, design team meetings and regularly visit sites to review progress and coordinate information with your team.
To be considered for this position you must be able to satisfy the following criteria:
Be a registered Architect and have the ability to carry out the full range of professional services of a qualified Architect
Possess excellent communication skills
Experience delivering major capital projects as Design Team Leader
A working knowledge of building contracts
A working knowledge of Building Regulations and CDM Regulations
Ability to delegate tasks to junior staff
Have a strong technical ability and experience with AutoCAD and Revit
Access to a vehicle and a full UK driving licence
This is a unique opportunity to join this long established architectural practice which offers career progression. Samuel Stevenson & Sons offer a highly competitive salary based on the level of experience along with a number of additional benefits which include a contribution to pension and vouchers for childcare. The Practice based in East Belfast offers onsite car parking to all staff.
We would also be interested to hear from talented Part 2 Architectural students who are seeking a position to complete their Part 3 qualification.
Interested applicants should submit a CV to suzanne.mccoy@samuel-stevenson.co.uk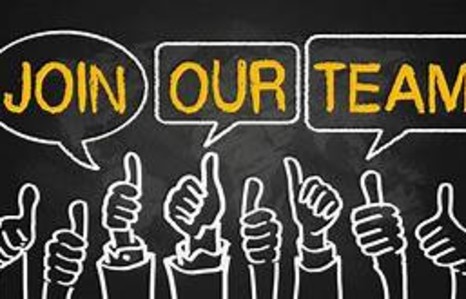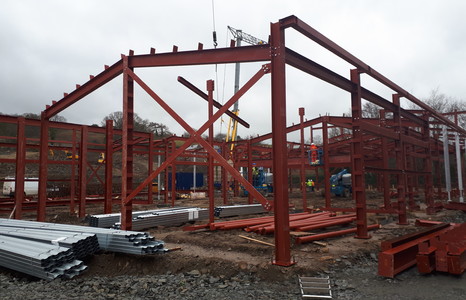 Exciting to see the first steel erected at Strabane Academy. Woodvale Construction making good progress despite challenging weather conditions.
We are delighted to announce the appointment of Keith Martin and Clare Ogle as Associate Directors in the Practice. Keith has been with Samuel Stevenson & Sons since 2002 and has provided a significant contribution to the firm, particularly in his role as Senior Architect leading projects for Queens University Belfast and is currently leading our extension and refurbishment of the McClay Library building. Clare joined the Practice in January 2018 bringing a wealth of experience from a senior position in private practice where she delivered major education projects throughout Ireland.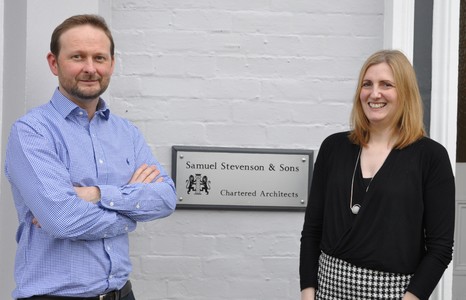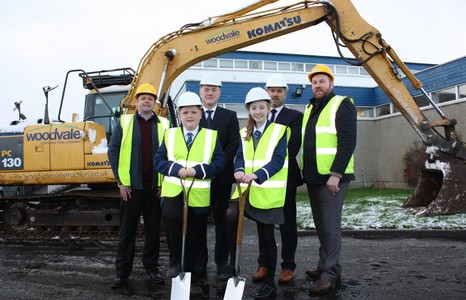 Strabane Academy has started on site with a sod cutting ceremony held before Christmas. We look forward to working with Woodvale Construction over the next 30 months.