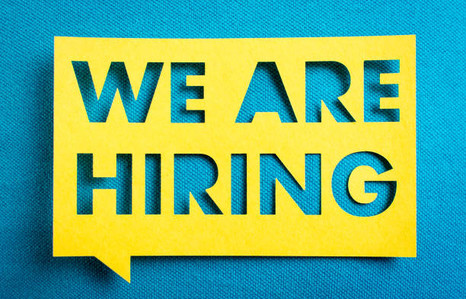 Samuel Stevenson & Sons currently have opportunities for an Architect with minimum 1 years post qualification experience and Part 2 students.
Desirable skills include a strong technical ability and experience of using REVIT.
Samuel Stevenson & Sons offer a competitive salary based on the level of experience. The Practice is based in East Belfast close to Ballyhackamore village with free onsite car parking to all staff.
For more information on the Practice please visit www.samuel-stevenson.co.uk
Interested applicants should submit a CV to suzanne.mccoy@samuel-stevenson.co.uk
Applications via Agencies will not be considered – please apply directly
In collaboration with O'Hare & McGovern, Samuel Stevenson & Sons are delighted to see St Joseph's High School Crossmaglen, nearing completion for the School to decant into over the summer months.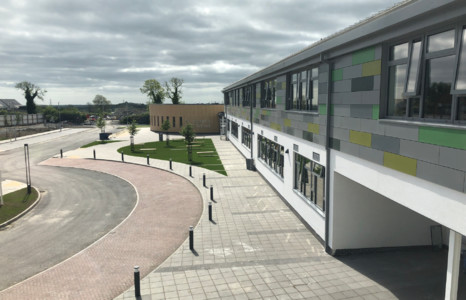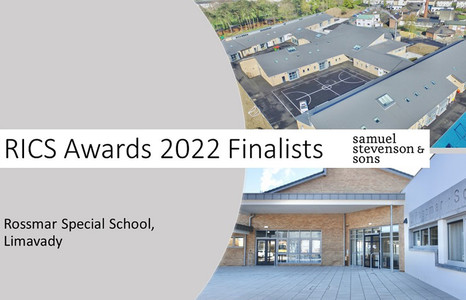 Samuel Stevenson & Sons are delighted that Rossmar School, Limavady, been chosen as one of eight local buildings shortlisted for the annual RICS Awards with Glasgiven Contracts Limited.
The new state of the art educational facility was completed over a two–phase process providing a 5,500m² replacement school for children with special educational needs on an occupied live site, demolition of the old building and provision of pitches and car parking.
https://www.rics.org/uk/training-events/rics-awards/uk-awards/?cid=smo%7Clinkedin%7Cukawards%7Crics.org%7Cpdf%7Cgeneral%7Cuk-awards-regional-shortlist-7-april
We are delighted that the Education Minster, Michelle McIlveen has announced the £28 million construction contract for Ardnashee School and College Derry / Londonderry has been awarded to Woodvale Construction, Omagh. The project is due to commence on site in Spring 2022. Samuel Stevenson & Sons will continue to act as Lead Architect and Project Manager to deliver Ardnashee School & College. The project will be delivered in conjunction with the Education Authority, Albert Fry Associates (civil & structural), Mott MacDonald (mechanical & electrical engineers), VB Evans & Company (quantity surveyor), Currie & Brown (principal designer) and David Clarke (landscape architects).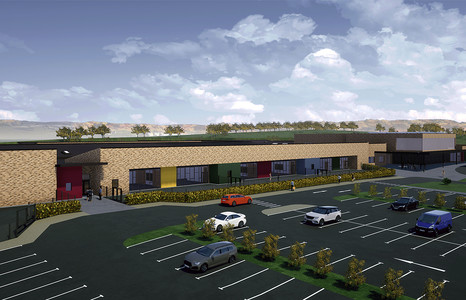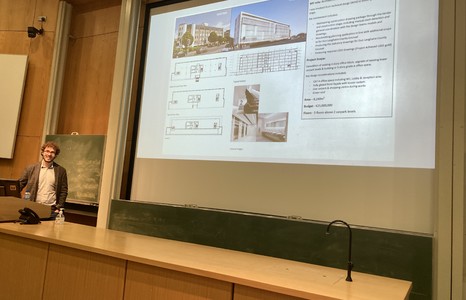 Our valued member of staff and CIAT aspirational Regional Chair, Nicholas Robinette ACIAT speaking at yesterday's event hosted by Chartered Institute of Architectural Technologists (CIAT) at the University of Ulster; Membership, Careers, Employability and Professional Development.
Samuel Stevenson & Sons are very pleased to announce the appointment of new Director Clare Ogle who joins Mark and Suzanne in the running of the Practice.
Clare joined the Practice in 2018 and has been responsible for the design and delivery of major educational projects including Ardnashee Special School, Ballycastle Shared Education Campus and Ulidia Integrated School.
https://www.samuel-stevenson.co.uk/projects/p/ballycastle-shared-education-campus
https://www.samuel-stevenson.co.uk/projects/p/ardnashee-school-and-college
https://www.samuel-stevenson.co.uk/projects/p/ulidia-integrated-college
Clare has a wealth of experience in the educational sector and represents our continuing commitment to design excellence